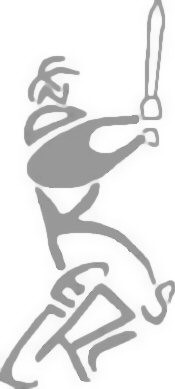 Knockers Vs Beechwood
Winning Draw ::
Played on Sunday 6th September 2020
Knockers
210-7
Beechwood
121-6
Match Report
Knockers and Beechwood played out a draw on a fine September afternoon. Oli Boreham and Martin Thomas' opening stand of 124 in 15 overs set us off to a flyer. Hector's swing, Daniel's c&b, Ziggy's battle and a slip catch were some of the highlights of our bowling in this timed game.

Beechwood put us in and spent the next fifteen overs questioning their decision as Oli and a happy return for Martin set about a great opening partnership, rattling along at eleven an over at one stage. Boreham hit a delightful lofted cover drive for six, was dropped on 49 and ran well in a commanding 75 before one kept low. Martin was unfortunate not to pick up a half-century of his own, his legendary big blows were on display with a six of his own before falling, caught.

Knockers had good crowd support with Brian Rawlins, Nick Jariwalla, Ken Cowan, Pete Smith and the families of Scott, James, Nick and Oli all passing through. James Rawlins was caught behind, John Mitchell hit a sumptuous boundary through the covers before missing one, Scott finally got some runs, Akhil looked good before being caught and JT ran well.

It was fair to say that following the explosive start, the run rate had dipped considerably. The canny bowling of Leaden had much to do with it. Captain Finn strolled out and hit a breezy 30 not out, his highest score which he'll soon beat with such well timed drives. Daniel Knowles helped Finn get us to 210 at tea.

Across the two teams, Tupperware appeared to be in the majority for tea. Had Hector done some yoga he would have completed the circle (off the booze too) to confirm his status as healthiest ever Knocker. Ziggy and Oli opted for cigarettes.

Hector opened and produced early swing taking first blood in his second over. It was proper cricket - a ball on leg that drifted towards middle and an edge to second slip where JT reached forward and snaffled it just off the deck. Agnew made it two in two, shaping it to strike the off stump. Daniel took a while to find his line and then gave us a moment of magic; Woodward was settling in, having been called back following a run out, when he hammered a straight ball back down the wicket. Knowles acrobatically twisted and took air to grab the ball in his fingers and hold on. He got another, removing the classy remaining opener, Warner, when Scott slid in with an obliging belly catch at mid-on.

Martin quickly decided a return to bowling was too soon and Ziggy's battle began. A hangover often suits his play and his drift, rip and length were at their teasing best. His sole wicket was sharp work from Boreham who was spot on all afternoon. The pair combined when a few decisions didn't go our way resulting a few words from the umpire. Competitive, not crabby please chaps.

Scott capped a good day with tight bowling, a trait taken up by Akhil and JT. John Mitchell was also on form, taking the only further wicket, kissing middle stump with a dipping effort that Pogose couldn't read. Leaden and Makin, two veterans with no little batting panache, played out a draw with only the occasional amusing running to provide a sniff.

Good attendance by both teams down the Woodman and a generally decent day in the sun.
&nbsp
Batting
&nbsp
Bowling
| Bowler | &nbsp &nbsp Overs | &nbsp &nbsp Mdns | &nbsp &nbsp Runs | &nbsp &nbsp Wkts |
| --- | --- | --- | --- | --- |
| Hector Agnew | &nbsp &nbsp 6.0 | &nbsp &nbsp 0 | &nbsp &nbsp 15 | 2 |
| Daniel Knowles | &nbsp &nbsp 6.0 | &nbsp &nbsp 0 | &nbsp &nbsp 35 | 2 |
| Martin Thomas | &nbsp &nbsp 2.0 | &nbsp &nbsp 0 | &nbsp &nbsp 11 | 0 |
| David Bowen | &nbsp &nbsp 8.0 | &nbsp &nbsp 0 | &nbsp &nbsp 22 | 1 |
| Scott Landers | &nbsp &nbsp 3.0 | &nbsp &nbsp 0 | &nbsp &nbsp 8 | 0 |
| John Mitchell | &nbsp &nbsp 3.0 | &nbsp &nbsp 0 | &nbsp &nbsp 11 | 1 |
| Akhil Anand | &nbsp &nbsp 3.0 | &nbsp &nbsp 1 | &nbsp &nbsp 2 | 0 |
| James Thompson | &nbsp &nbsp 3.0 | &nbsp &nbsp 0 | &nbsp &nbsp 14 | 0 |
&nbsp

Match Photos