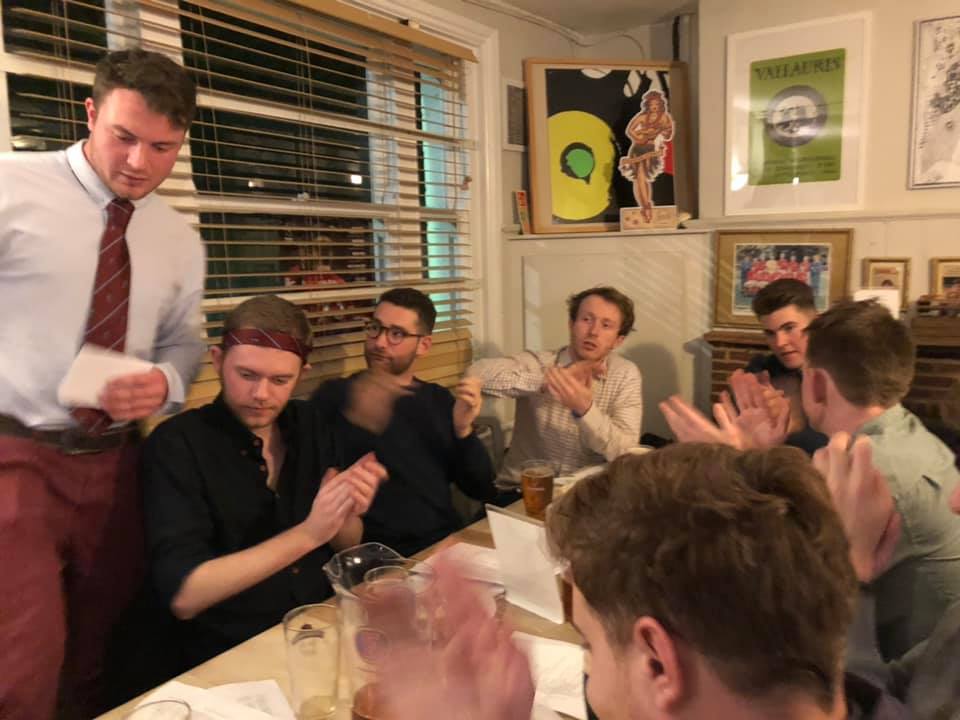 Great attendance on the evening...one end of the table...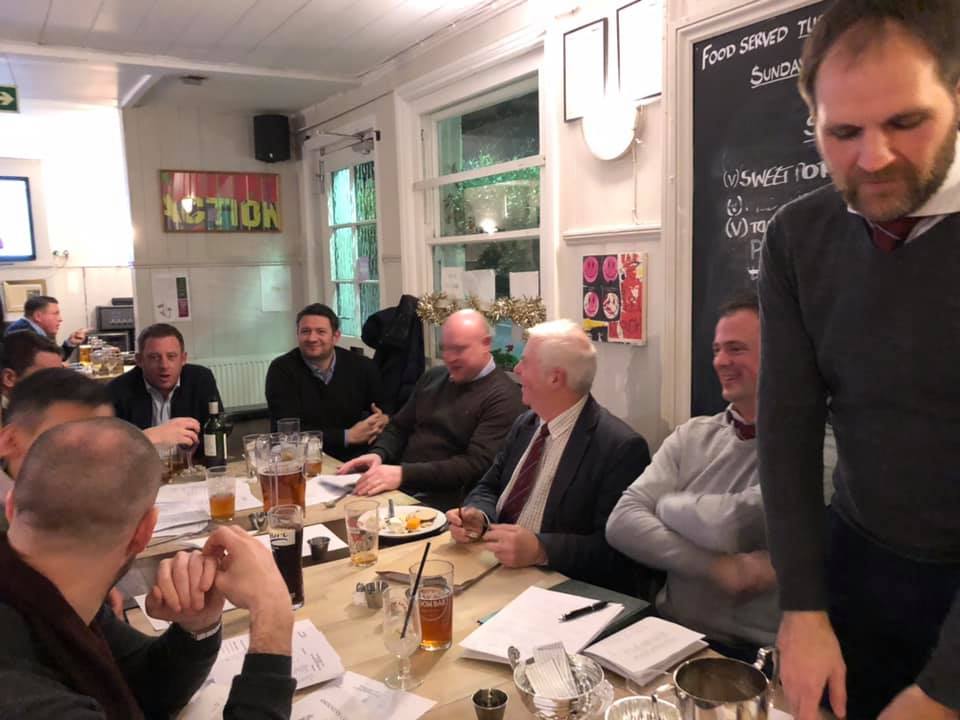 ...and the other with a return to the fold for James Rawlins. Peter Smith was sworn in as Club President.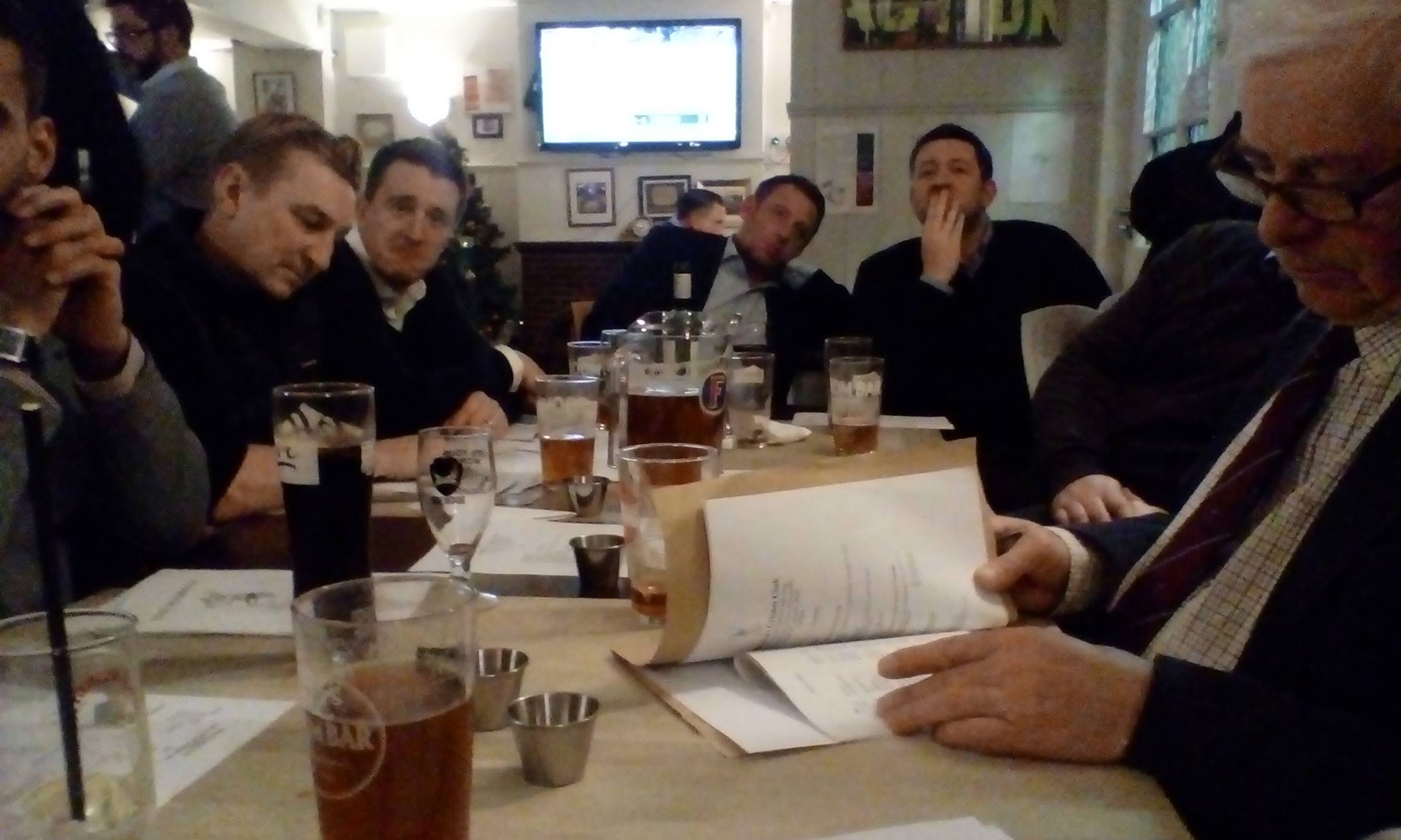 Oli Boreham was back after ten years and recognised many faces including Guthrie, Guido, Rawlins, Lynden and Snellers.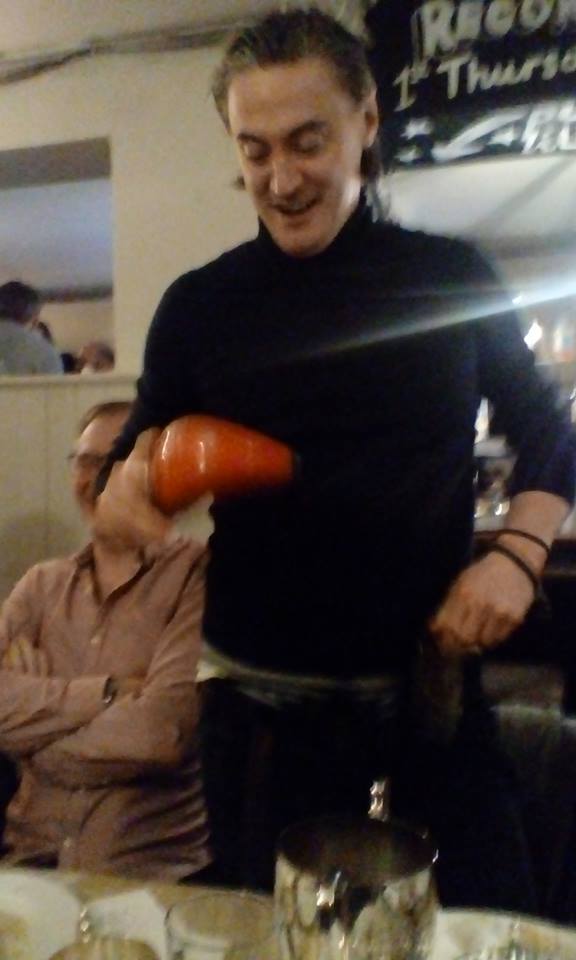 Kuts brought something up in matters arising - the box bet with JT!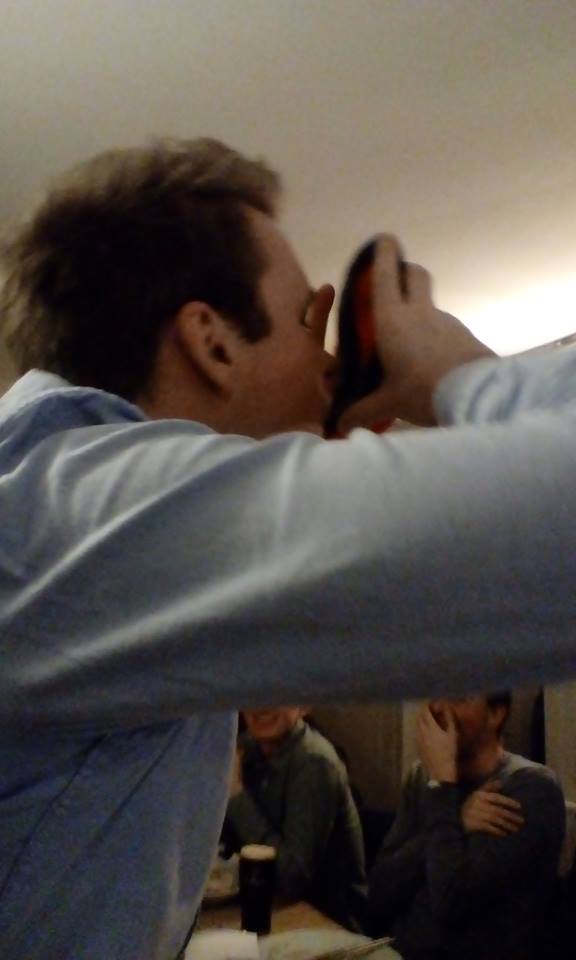 JT duly kept up his end of the bargain.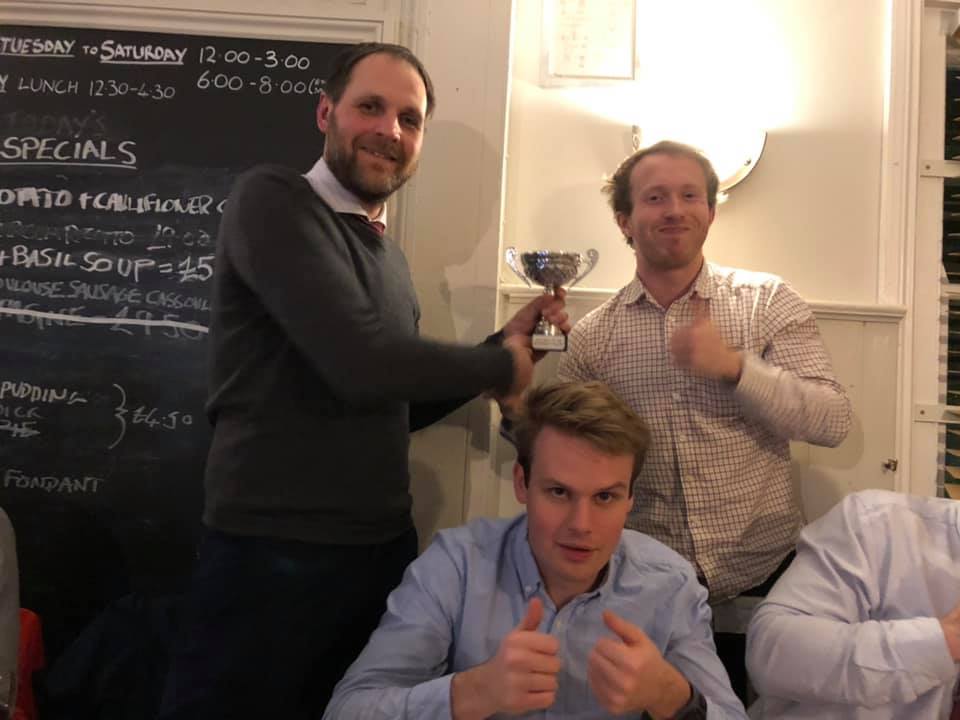 Ted Marsh took the inaugural Keith Miller President's award for his efforts as a Match Manager.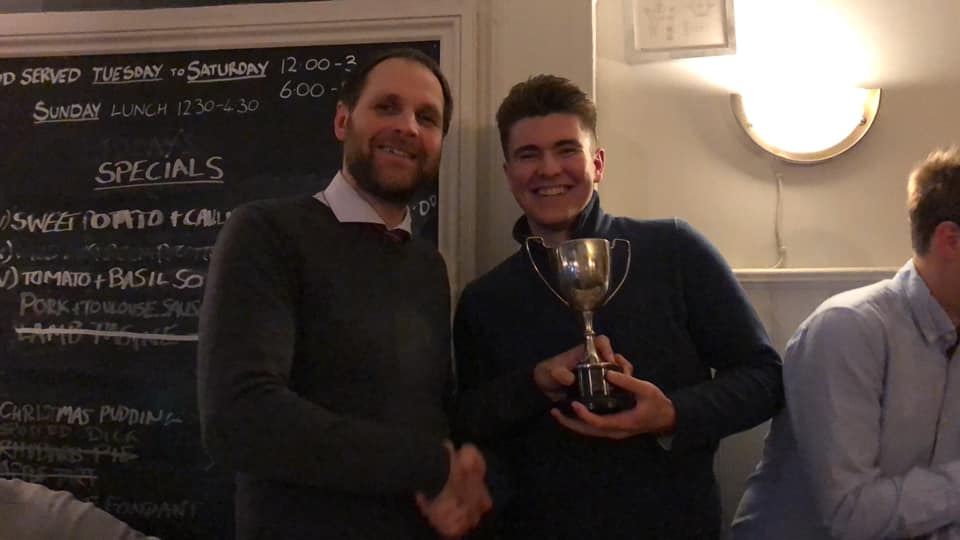 Ed Springett was awarded the Hutton Trophy for best batsmen, his second in two years.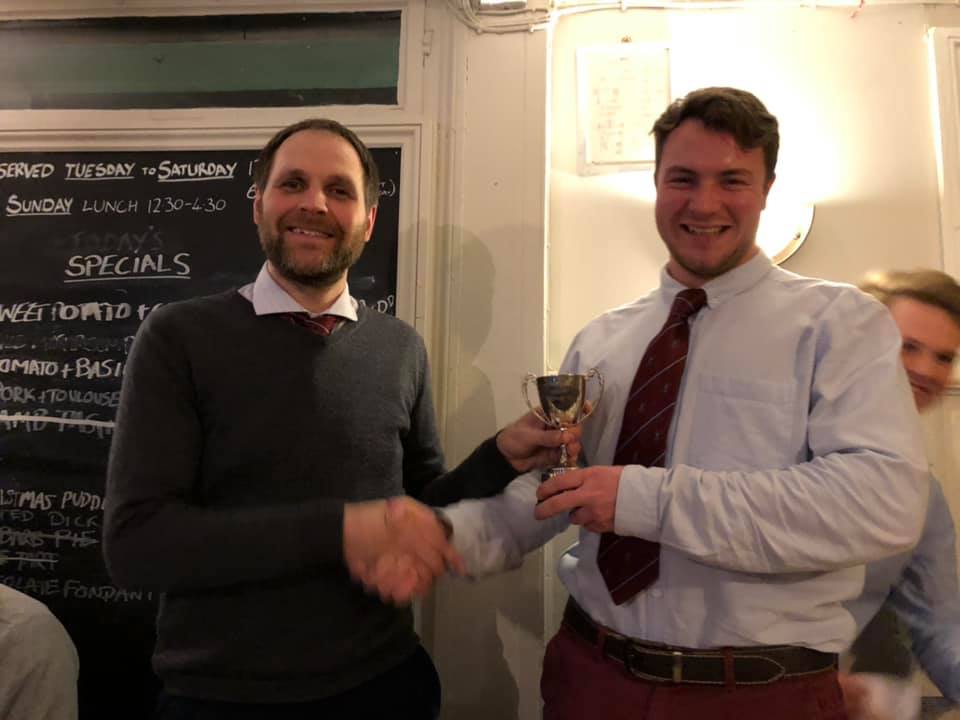 Ollie Marsh picked up the Trounce Trophy for best bowler, repeating the previous two seasons.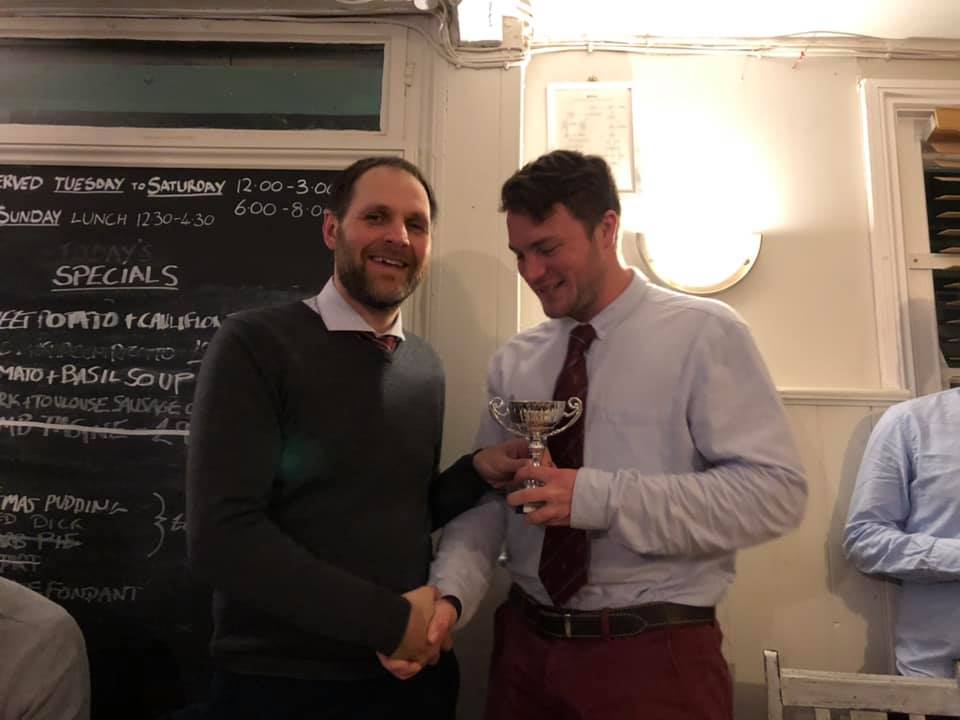 Ollie Marsh also took the Woodman Trophy for clubman of the year.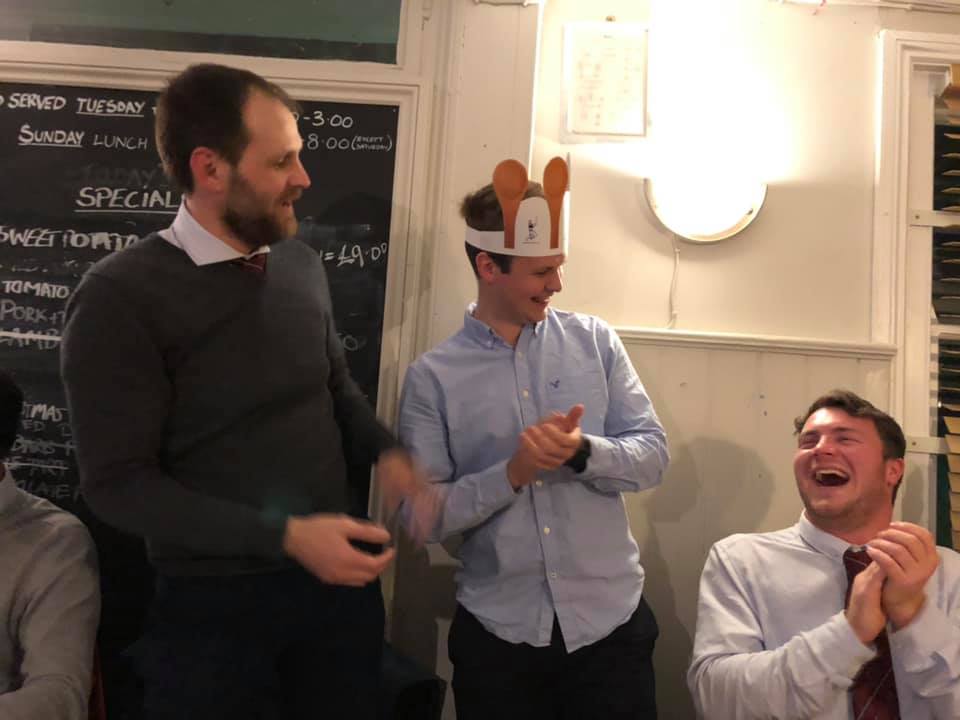 James Thompson completed a fine evening taking the Rawlins Wooden Spoon.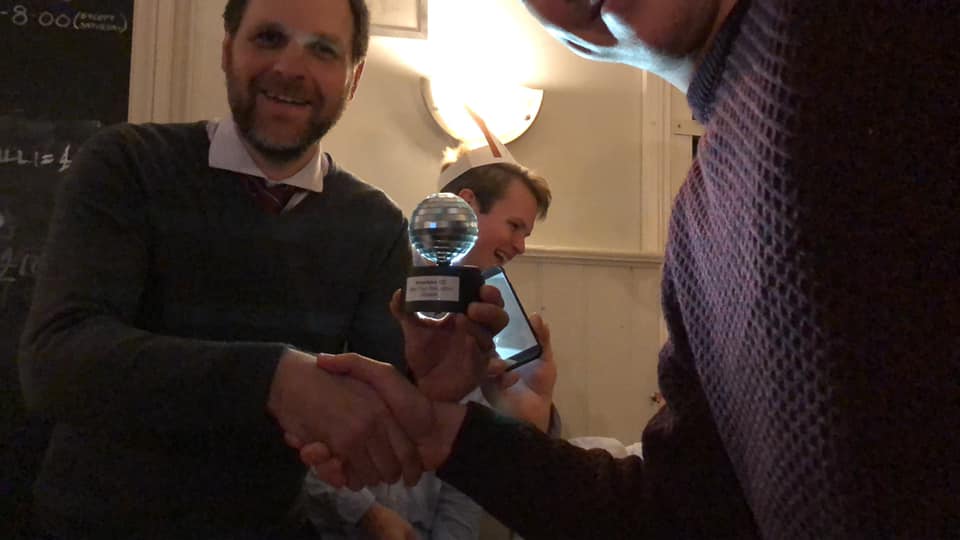 Richard Calver pipped Ed Springet to become the Best Tour Dancefloor Disaster winner.