The HecTour
Knockers return from Oxford battered by record temperatures, booze, local yoof, the opposition and on one occasion, themselves.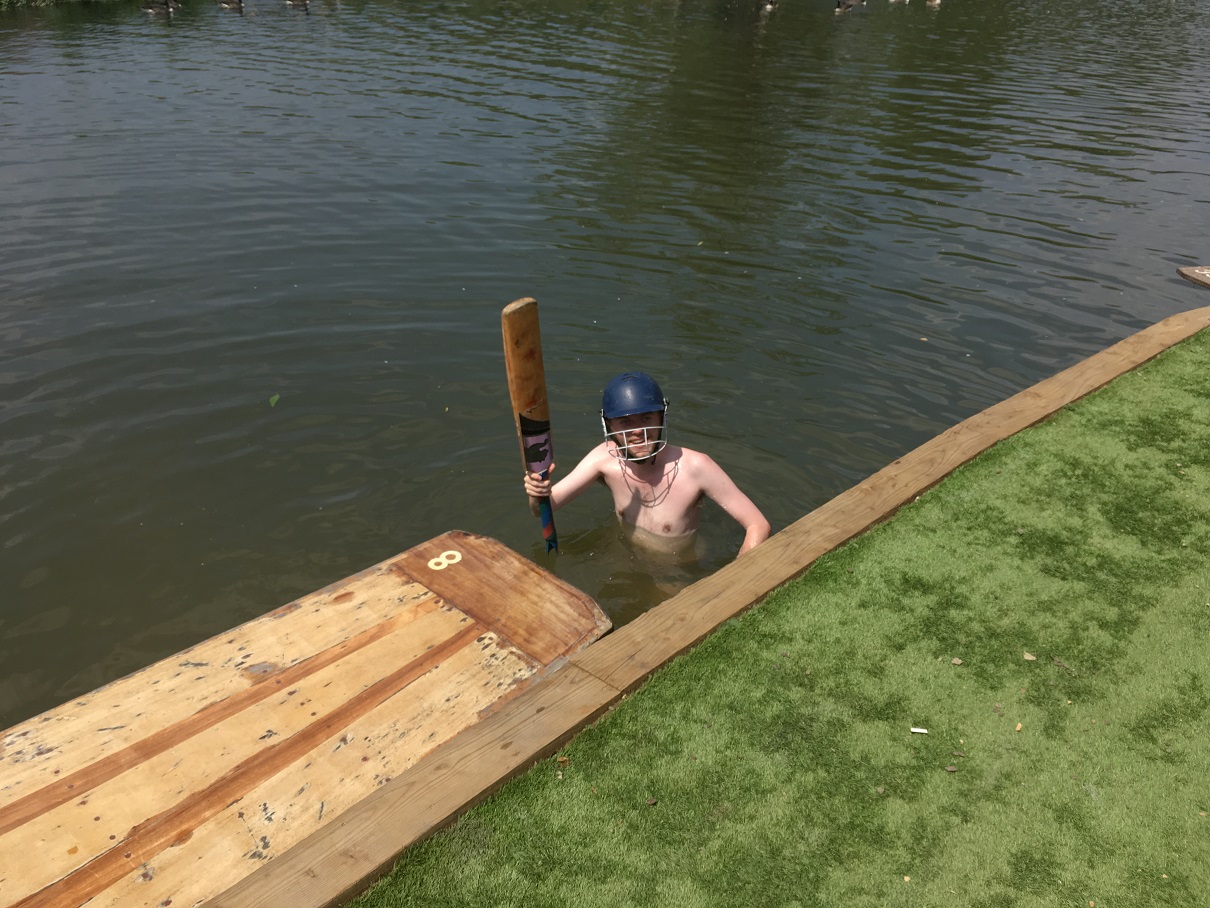 Rory gets some practice in
A healthy thirteen of us assembled at Wootton and Boars Hill and we divvied up the squad to boost their numbers into a ten a side game. All-in the three Knockers on loan took five wickets, five catches and an unbeaten fifty to help us to defeat. Sachin's dad, Simon provided rather tardy advice to not lend his son to the oppo and used potty language in response to his remote fine. We had to make our own tea but the fridge was well stocked, at least it was until we'd finished with it.
We headed to Chequers with Finn joining us and remaining fines included no tour t-shirt provision by Rory, umpire (Calvs) backchat from Scott, not out for the oppo for Sachin, not running for John and not bringing Derrick for Duke. Handily, one of the oppo owned a pub and Knockers made good use of a promise of £3 pints. Sachin inexplicably threw a shot over his face and we stumbled on to Hanks nightclub. It was an eventful journey, Scott and Ziggy debated societal issues while Duke got spat on and slapped by an oikish girl with a group of fellow chavs spoiling for a fight. Some Knockers suggested this was preferable to the inside of Hanks (once experienced) but messieurs Springett and Elliot enjoyed slightly more friendly female attention at least. Rather bigger oiks had Calvs and Ziggy in headlocks at one point. A most confusing evening.
Senior Knockers took themselves back to the hotel bar and at 3am the fire alarm went off. The start of this situation was not initiated by a Knocker as you might be thinking - we simply did our civic duty as Scott was somehow left in charge of the hotel role call, clipboard in hand, turning it into a who's got the best pyjamas competition. This was met with a mixed response from his fellow Travelodgers. Meanwhile Ted was airing his sins down the high street with Duke and Rory also displaying questionable acts of public decency.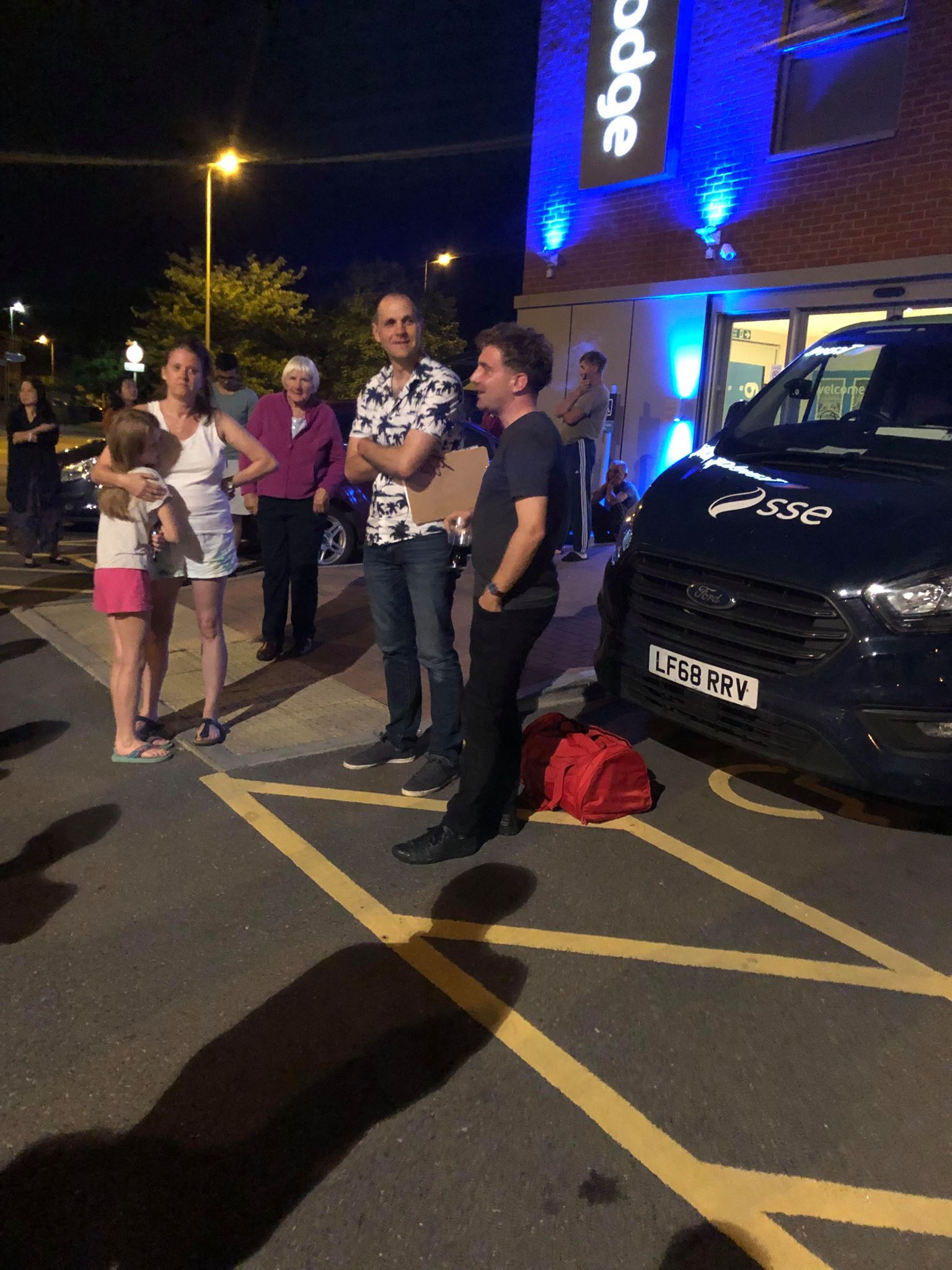 Who gave him the clipboard?
Air conditioned rooms were a big highlight for the tour but it could not shelter us during the lobotomised hunt for breakfast. A Portuguese cafe was not a obvious choice with the vegetarian menu stretching to cans of Diet Coke. Hector was unsure how his raw meat took so long to cook. A gradual ooze in the direction of the Victoria Arms brought a delightful riverside lunch and Rory and Ted getting in a net in the Thames. Ben, double debuting for both the club and tour, began to consider matters existential.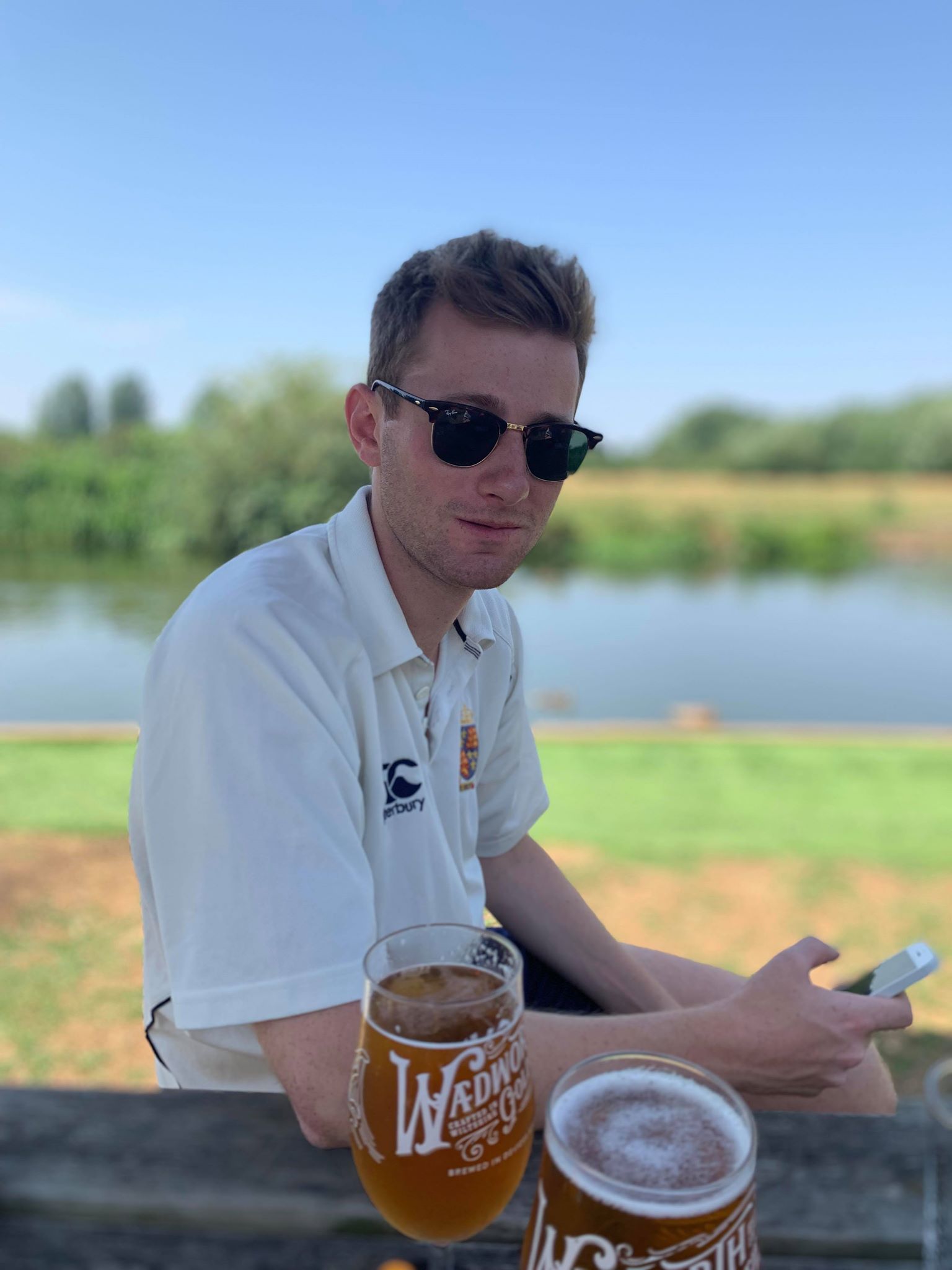 Ben survived the first night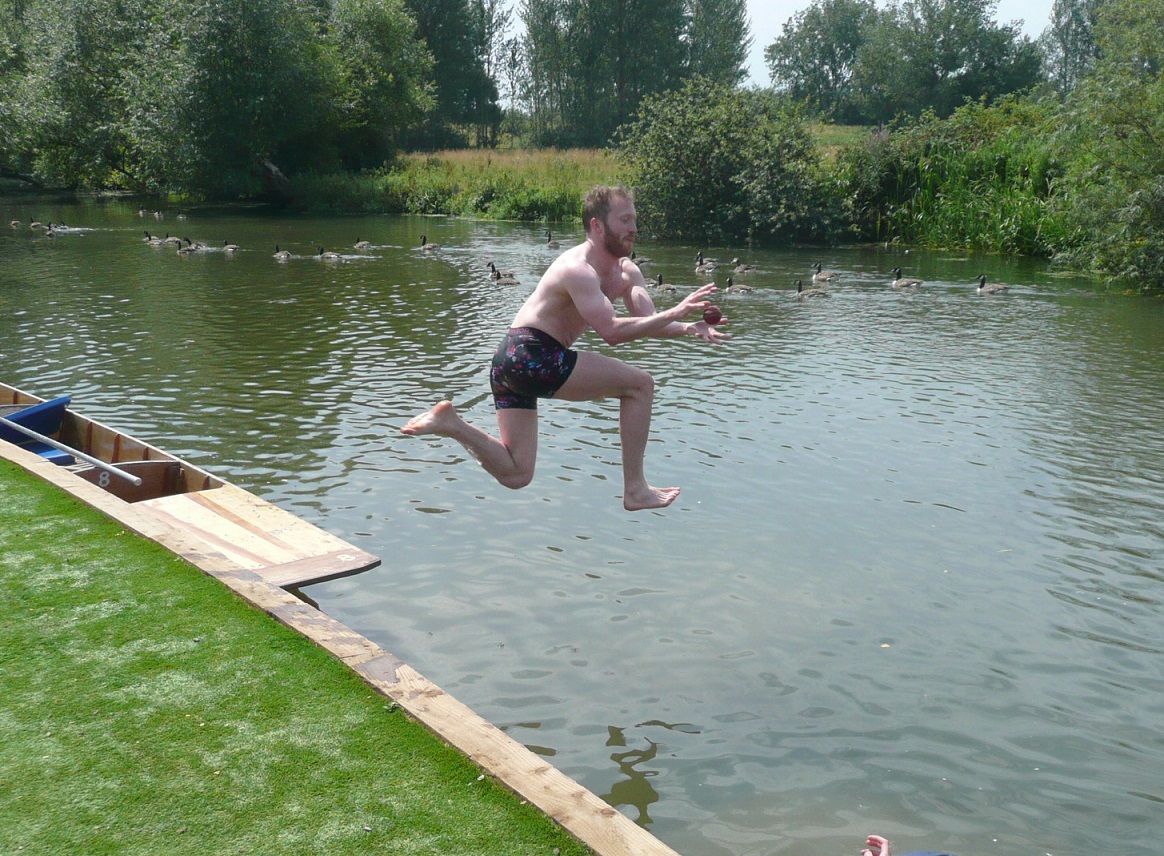 Ted takes a tidy diving catch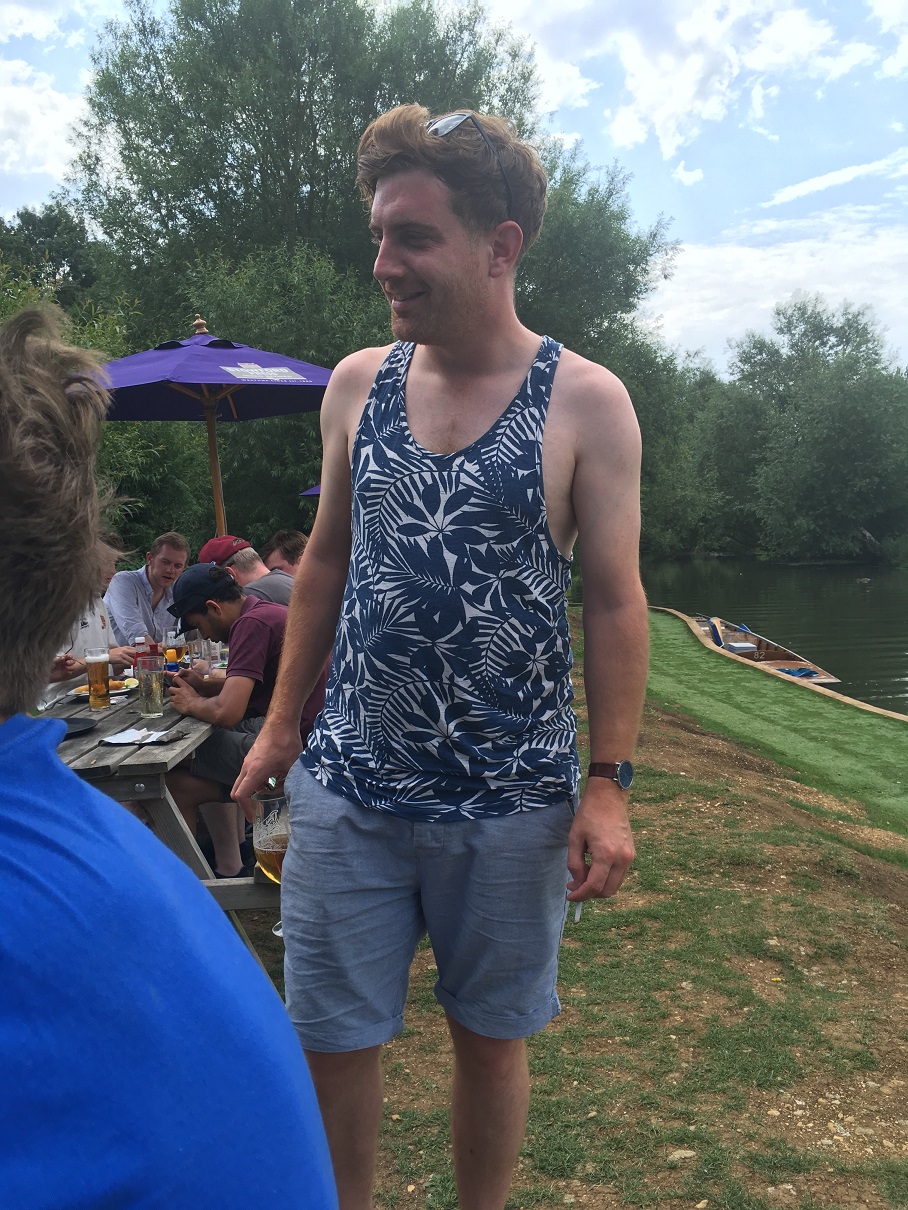 Ziggy prior to running out of steam
Onto to Bledlow Village and a pavilion extended since our last visit. The bar had increased in size too and a of a track awaited as covered in our second match report (a controlled home win):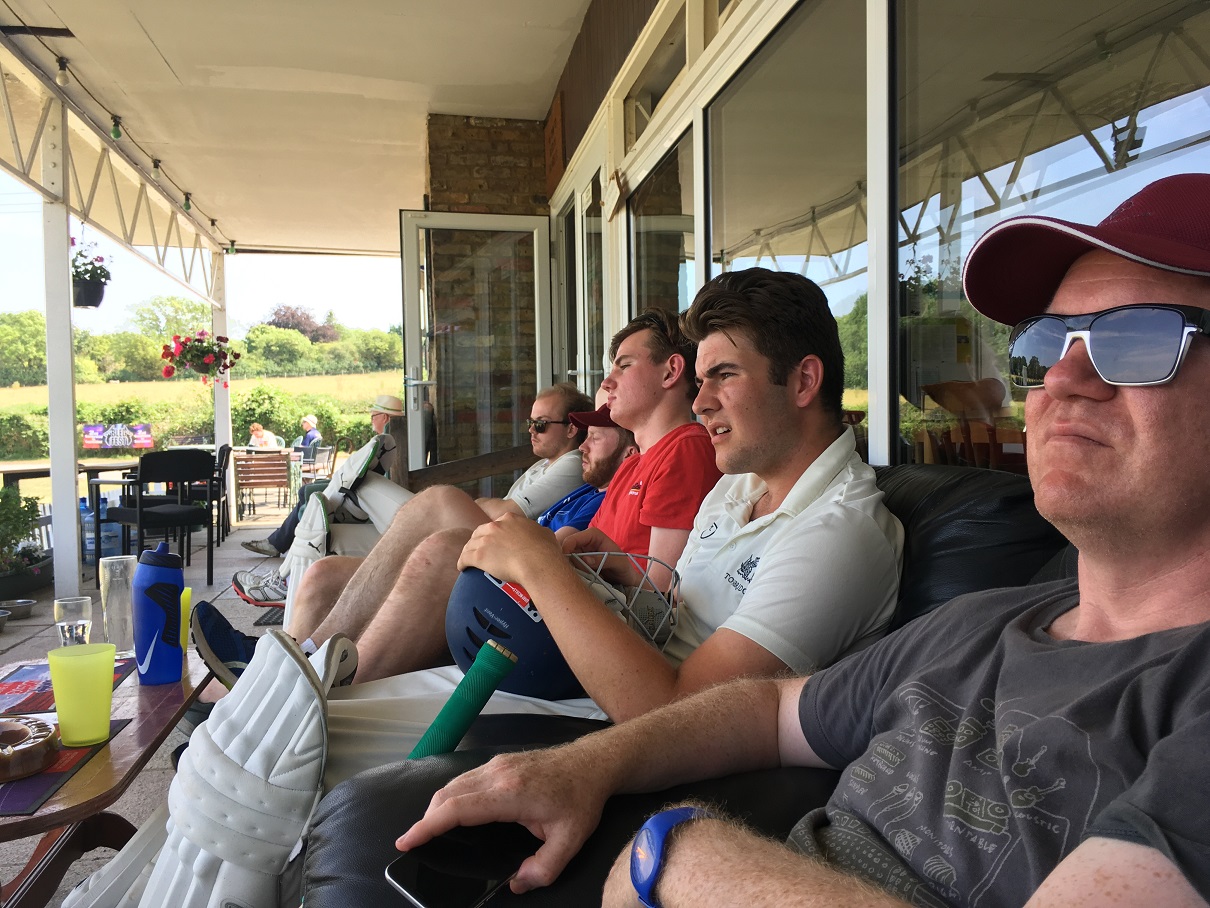 Watching on at Bledlow Village
With several Knockers departing post match the remaining ten tested the new bar out and finished off the impressive tea. A cricket lucky dip was passed around that included a well known team name, John picked up £13 to add to the £632 in change he'd acquired during the night previous. It was meant to be a quieter one but by the time Kuts had bought 30 bottles of beer in two ice buckets at ten to midnight, the tipping point on Thursday night was rapidly approaching. Some departed with a next day at Lords in mind, the rest went to a gay-free gay bar and saluted another eventful Knockers tour. Whispers carrying Isle of Wight are abound...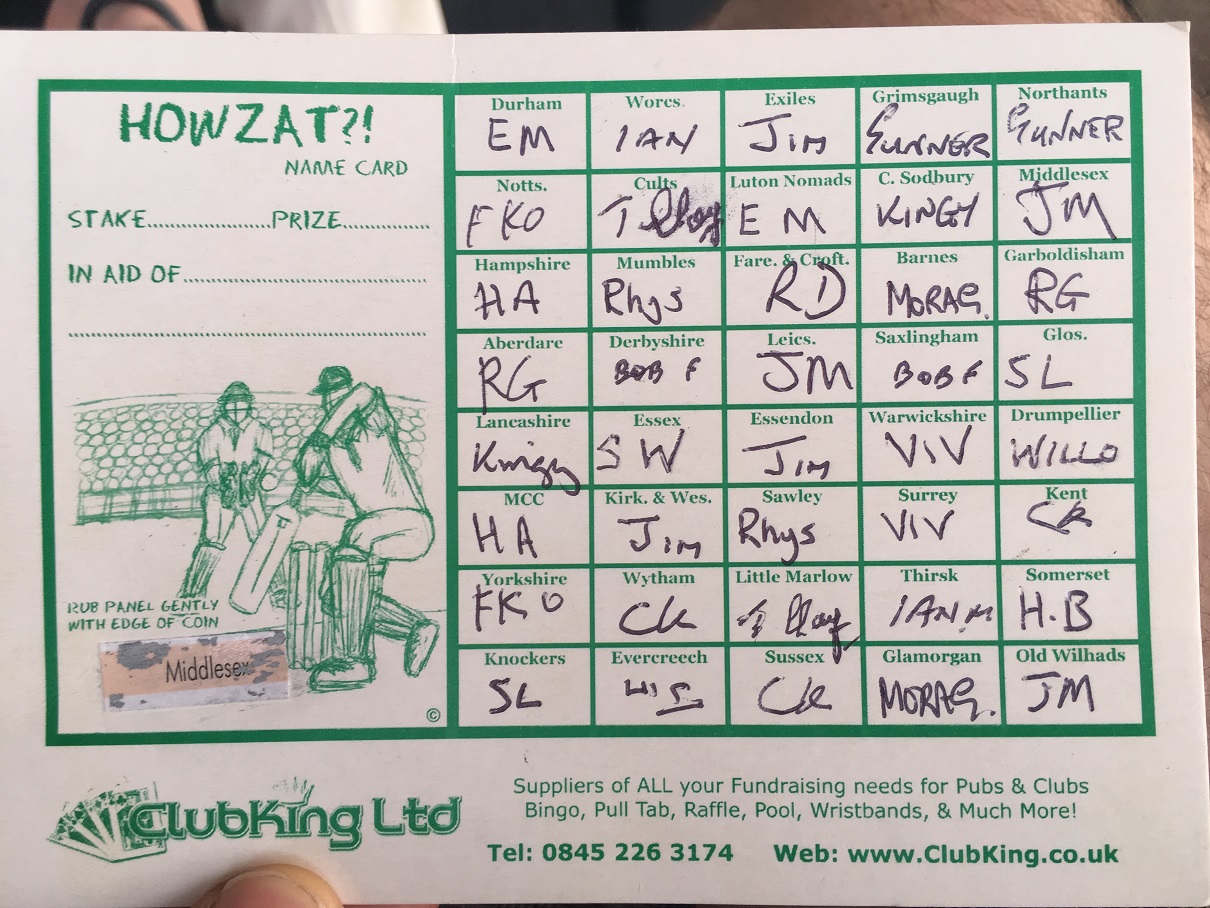 Knockers make it onto the lotto card (bottom left)