The team arrives at the ground to hear the news of Guy Howe's crash in his brand new BMW convertible. This news knocks gay icon Martin onto the ground.


Boreham scratches around playing some filthy shots.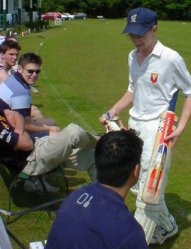 And is then out.


Lynden replaces him.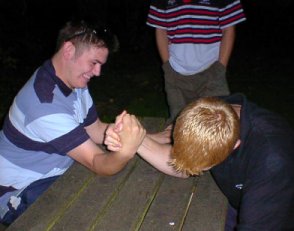 At the pub after the game an arm wrestling tournament evolves (initiated by Martin). Martin takes on Ben.....and wins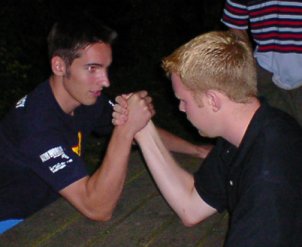 And then takes on Ed.........and wins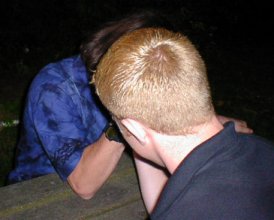 Snellers P holds out a good fight before succumbing.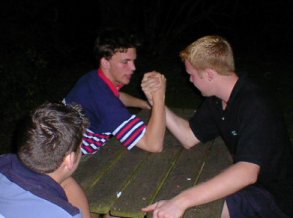 And finally Corin is luckily defeated too. Martin is the best at arm wrestling - it's official. If anyone would like to challenge him to his title e-mail us and we shall set it up.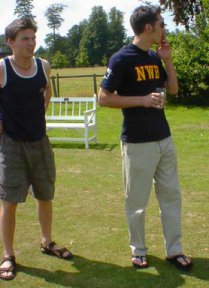 Corin and Dane Bowers before the game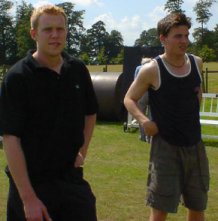 Martin and Corin shortly after Martin had recounted how he spent a lot of the evening before DJing (very badly according to Ed) with Orbital-type glasses on with flashing lights.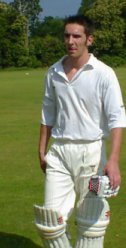 Ed returns after a good knock. Watch out Charlie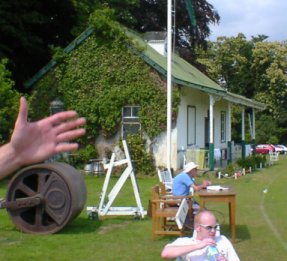 Martin had eyed the shot of the pavillion only to be spoiled by the foolishness of Ed. Martin gave a few punches shortly after the photo was taken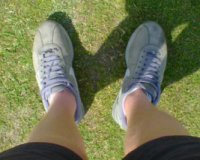 Somehow and for some unknown reason Martin always takes a photo of his shoes. I think it is to show off how many different shoes he has got - like a girl might.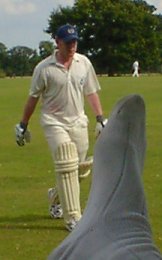 Guthrie wonders why he got out. The reason seems fairly obvious - he didn't stand a chance when he is the same size as a size 11 sock.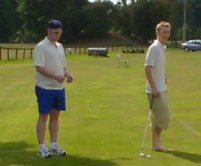 Miller and Oli prepare for the ordeal ahead with some light entertainment


The view of the square and pavilion. Ed and Paul are batting at the time.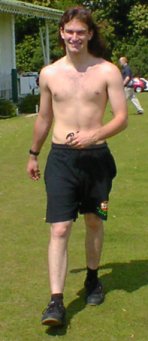 One for the ladies - Paul shows his stuff, how could anyone resist? (ed..They couldn't, Paul pulled after the game)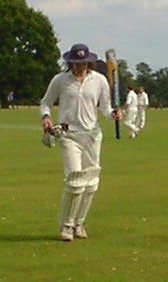 And again. But this time having scored 73


The 'punisher' removes a ball from the field as only Martin can


another classical shot from our ginger ninja..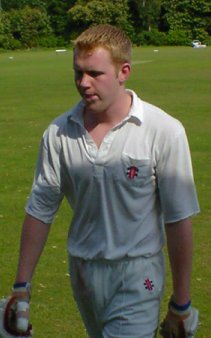 If only we knew what Martin was thinking. Not quite the 100 he said he would get.


The end of the Knockers innings. Ben and Corin return unbeaten. Ben asks Corin if he is still likely to be sick everywhere having spent al the night before being sick everywhere - and as a first for the Knockers it was not alcohol induced.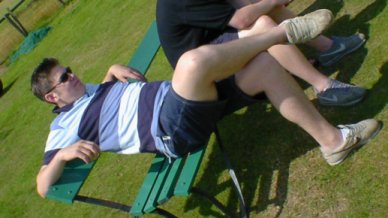 The only way to fit Rumary in the shot is to angle the camera as so (hard trainers)


One of the Seldons. Argue among yourselves as to who it is. (probably Paul)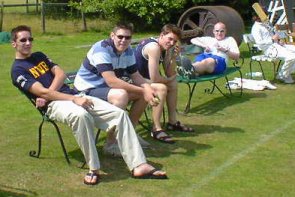 Who's that hiding behind the bat? Oh Snellers you joker.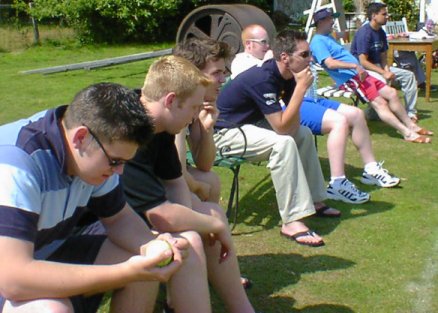 Everyone deals with a hangover in different ways - leaning forwards seems a good way though.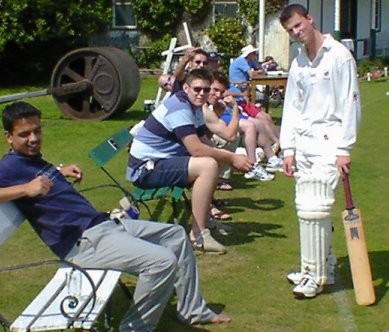 two things of note. The hammer from Corin, and the cheeky two fingers from Ed all go to ruin Martins photo - again.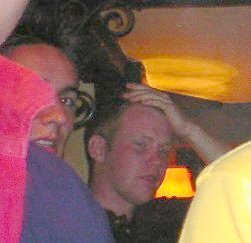 And all these photos being ruined take their toll on Martin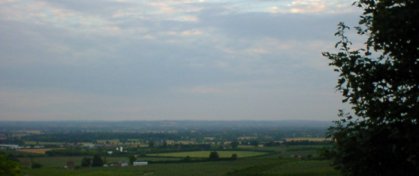 And so to the pub for a relaxing pint with a fantastic view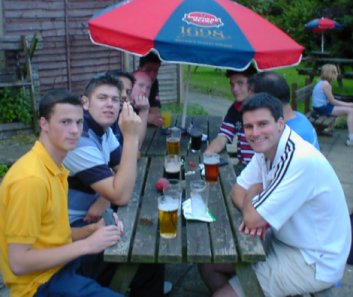 The Knockers all looking a bit strange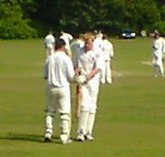 And here on film is the most heinous crime of the day. It did not go unspotted and shall be punished. J proves his village roots swapping bats on the way out but trying to conceal it. But clear as day here it is for all to see.